Euthanasia and Final Arrangements
The final moments you spend with your pets are a very personal and often spiritual time. The choices you make on whether you have a home euthanasia or done in the clinic is often affected by your personal belief of what occurs next. Dr. Paula understands this and does her best to accommodate your wishes for those last moments with your pet. Each euthanasia includes the house call, a sedative * prior to the procedure and second second final sedative and your pet placed respectively in a Euthabag for transport to our trustworthy Cremation partner Regency. Final arrangements are a private cremation with ashes returned directly to your residence in a Bamboo Urn with engraving or a Bio Urn with pressed flowers and a clay paw print or a communal cremation with ashes not returned and a pawprint can be added.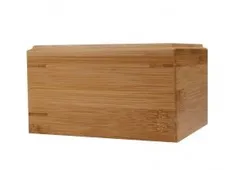 *Sedation for felines includes: an intramuscular sedative combination that is both a muscle relaxant and antianxiety. Intramuscular is used to allow for minimal restraint during the sedative administration which allows for complete relaxation and stress free placement of the intravenous catheter. The sedative can take 5 -10 minutes to take full effect while the cat is allowed to return to his or her favorite spot or to cuddle with family.
* Sedation for canines is an intramuscular injection with both a sedative and antianxiety effect. This is elective as the drug used for the procedure is also a sedative.
Euthanasia Package $400
Private Cremation ( 1-10 lbs) $218.50
Private Cremation (11-20 lbs.) $237.50
Private Cremation (20-50 lbs.) $260.50
Private Cremation (50-70lbs) $296.50
Private Cremation (70-150lbs) $315.50
Private Cremation (150-250 lbs) $385.50
Communal Cremation which includes Euthanasia:
Cremation Feline and <20 dogs $478
Cremation (20-40 lbs) $508
Cremation (40-80 lbs) $556
Cremation (81 -150 lbs) $580
Cremation ( 150+ lbs) $640
Tax not included in above prices